Superior Storm Damage Repair for Austin, TX, Residents
Experienced Residential & Commercial Roofing Professionals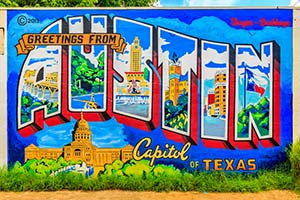 The Austin area is certainly no stranger to severe weather. We get more than our fair share of it throughout the year. Yet while most storms will blow through our neighborhoods and not disturb a single shingle, a few cause major damage to our homes and businesses. Even a minor issue like a small puncture from hail can eventually lead to larger problems and bigger expenses.
Ensure that your property hasn't become victim to wind, hail or other weather-related issues. Contact Blue Sky Roofing for a free inspection so we can identify any issues early enough to take care of them. We can even make emergency repairs to forestall additional harm to your roofing system.
What Makes Us Different?
Blue Sky Roofing isn't your traditional roofing company. We're not interested in selling you a roof and then moving onto the next job. We want to install a quality product and do it right the first time. Whether you're investing in a residential or commercial roofing project, Blue Sky Roofing will always ensure that you are 100% satisfied with the process. We truly want to be your roofer for life.
No matter the home improvement need, we can take care of it. We offer a wide variety of services, including:
Roof replacement & repair, including metal roofing services
Gutters
Siding
Painting
Door & window replacement
Power washing
Fencing & deck cleaning
As the premier roofing company in the area, Blue Sky Roofing is ready to serve you. In the event of storm damage, one of our professionals will come to your home or business, survey the damage and provide you with a free estimate that you can take to your insurance company. In fact, you should always start by obtaining an estimate first to ensure that you're getting everything to which you're entitled.
Contact Us for Your Free Estimate
If you're interested in learning more about Blue Sky Roofing, contact us today for a free consultation and estimate. Call us at (512) 495-9770 or fill out our contact form to get started.