Partner With a Trusted Home Improvement Services Company
Premium Siding, Gutter & Flooring Upgrades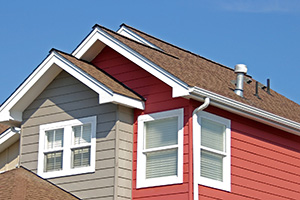 Every home needs work from time to time. Your gutters will eventually start sagging or maybe the paint job on your home has started to fade. When certain components of your home start to deteriorate, they don't just affect its beauty. Your siding and gutters, for example, may allow water to enter and cause interior damage and a decrease in energy efficiency.
If it's time to do some work on your home, contact Blue Sky Roofing. Unlike other companies, we open up our entire client list to you. This way, you can be sure that you're getting a true picture of our capabilities and our service standards.
Exceptional Home Improvement Services
When it's time to upgrade your home, Blue Sky Roofing has the experience to assist you with many different projects. Besides our roofing offerings, we also provide the following services:
Flooring
Siding
Gutters
Painting
Windows
Doors
Power washing
Fence & deck cleaning
The skilled craftsmen at Blue Sky Roofing can help make your dream home a reality. We are proud to say that all our jobs are professionally supervised, and we are fully insured and licensed. Don't trust your project to a fly-by-night contractor. Turn to Blue Sky Roofing, and obtain the peace of mind of knowing that you're working with a true professional.
Schedule a Free Consultation Now!
Blue Sky Roofing believes in providing our clients with exactly what they need – not what we think they need. We're not like other companies that simply try to wrap a job as soon as we can, so we can move on to the next one. Our trained professionals take the time to truly understand your needs and work towards fulfilling your vision. Contact us today by calling (512) 495-9770 or by filling out our contact form.