Local Roofer Providing Commercial & Residential Roof Installation
Improve Your Property's Energy Efficiency With a New Roof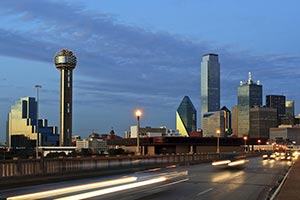 During the heat of summer, the outside temperature can reach the triple digits, especially in the Dallas-Fort Worth area. If you're trying to beat the heat indoors but you've started noticing that it takes a lot more effort on the part of your HVAC unit to keep your home cool, then you might be surprised to find out that your roof may be the culprit.
Your roof is part of your home's thermal barrier, which helps keep conditioned air inside and the elements out. If you have begun to notice leaks or excessive shingle granules in your gutters, then it might be time for a new roof installation. Blue Sky Roofing, your local Texas roofer, can repair or replace any commercial or residential roofing system.
Why Blue Sky Is the Best
In this day and age, anyone can throw up a website and call themselves a roofing company. While most do have experience installing roofing systems, others are just handymen who offer many different services, yet specialize in none.
When it comes to your roof, you always want to be sure that you're dealing with a true professional who will consistently treat your project with the respect that it deserves. Our staff members have decades of experience in the industry and know the importance of doing a quality job – every time. Blue Sky Roofing also offers the best-quality roofing products, including materials from GAF.
Schedule a Free Estimate Today!
Avoid the problems associated with a poorly performing roofing system. Get a new roof and save money on your utility bills. Blue Sky Roofing has the most experienced professionals in the area, and we offer exceptional warranties on all our products. Get started today. Call us at (512) 495-9770, or you can fill out our contact form.