As one of the leading roofing companies in Austin and Oklahoma City, Blue Sky Roofing is ready to assist you with all of your roofing concerns, from roof replacement to repair. Our skilled roofers have many years of experience helping homeowners create a better home.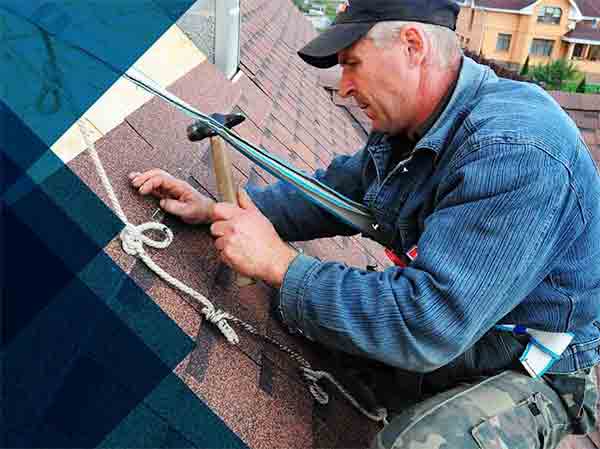 In this post, learn how the services we provide can improve your home in numerous ways.
Roof Replacement
If your roof is old and run down, you're losing money. Not only are old roofs more susceptible to weather damage, they are also poorly ventilated and insulated. This means higher energy bills and lower comfort levels in your home.
By investing in a roof replacement, you can avoid these problems entirely. As experienced roofers, we'll conduct an in-depth inspection of your roofing system to help you determine if roof replacement is the best solution. A roof replacement won't just address your insulation, ventilation comfort and energy-efficiency problems; it also updates the look of your roof, increasing your home's curb appeal.
Preventive Roof Repair
We recommend taking advantage of our preventive roof repair services. By being proactive about your roof's health, you boost the protection, performance and beauty of your home, while also extending your roof's service life.
Preventive roof repair allows you to address roofing problems when they are still small and easier to handle. We'll help you create an effective roof maintenance plan to ensure your roof provides the quality performance you deserve throughout its service life.
New Roof Installation
As one of the few GAF certified roofing contractors in Austin and Oklahoma City, we are proud to offer GAF's impressive series of asphalt roofing products for new roof installation. Engineered with uncompromising performance, durability and curb appeal in mind, this lineup is applicable for all types of homes. In addition, when we install a new roof, we secure it with GAF's robust roofing warranties, which protect your new roof from things beyond anyone's control and give you lasting peace of mind.
Blue Sky Roofing can help you improve your home in many important ways with our high-quality roofing services. Call us today at (512) 495-9770 to learn more about our services. We offer roof replacement and installation services in Oklahoma City.