Roof installation projects are significant home improvement tasks to undertake. Therefore, it's not something that you should DIY. Instead, it should be left in the professional hands of a contractor. When it comes to hiring a contractor, however, you shouldn't hire the first person you see on the Internet. Instead, you should hire one of the best professionals there is, the GAF Certified Weather Stopper® Roofing Contractors.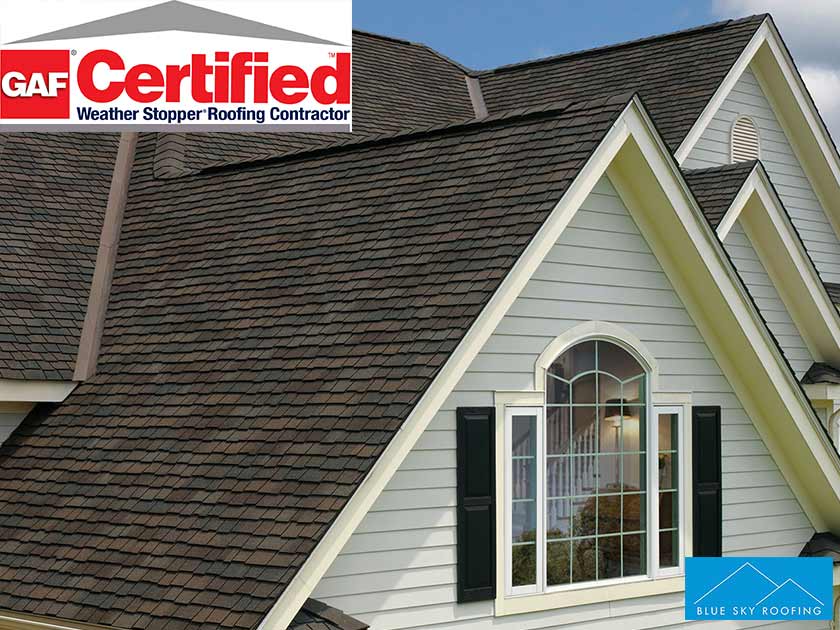 1. Superior Protection – By hiring a GAF Certified Weather Stopper contractor, it's guaranteed that your roof will receive nothing but superior protection. This is because these contractors have been provided with the adequate training needed to protect your roof against common roofing issues.
2. Product Expertise – Factory certified contractors like the Weather Stopper contractors learn everything they need to know about a GAF shingle. This includes its manufacturing process, allowing them to install the products better compared to any other roofing contractor you can find.
3. Professional Installation – When you hire a GAF Certified Weather Stopper contractor, you can rest assured that your roof replacement project will be done in an efficient and professional manner as these contractors have been provided with extensive and educational quality materials by experts from GAF.
4. Training – GAF Certified Weather Stopper contractors are trained with the company's Pro Field Guides and pass the corresponding exams, meaning that you'll receive nothing but the best service when you hire them to get the job done.
5. Warranty – As these contractors have a unique factory-certified status, GAF Certified Weather Stopper contractors install roofs that are eligible for special warranties. This means that your new roof will be installed exactly as the manufacturer intends and it will receive the corresponding warranty as a result.
Make your search for roofing companies easier by turning to Blue Sky Roofing, your number one service provider when it comes to residential and commercial roofing projects. Give us a call at (512) 495-9770 or fill out our contact form to get a free estimate. We serve homeowners in Austin, TX, and other nearby areas.