According to the 2019 Remodeling Impact Survey from the National Association of REALTORS®, you can expect to get incredible returns on your investment with a new roof installation, leading to a 107% payoff to be exact. But more than that, getting a new roof was shown to make homeowners happy.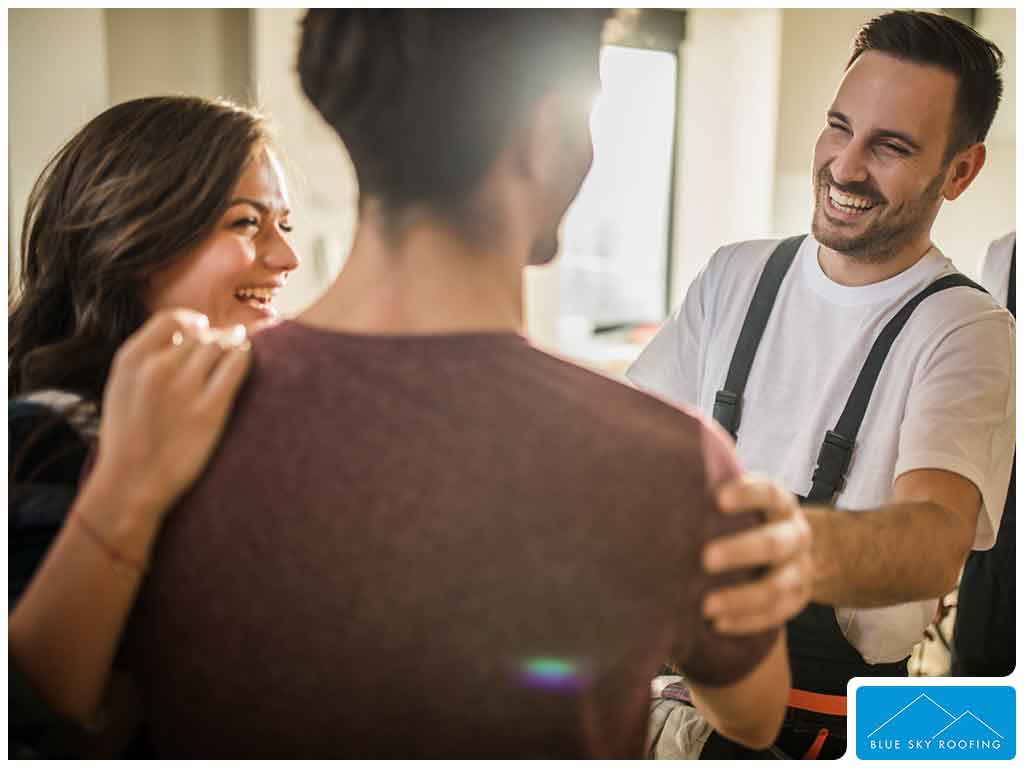 Survey Results
New roofing topped the list of exterior projects home buyers find appealing, followed by new vinyl windows, new vinyl siding and new garage doors. The survey also asked respondents to rank projects based on expected resale value without paying attention to the price and new roofing was also the No. 1 pick, followed by new vinyl windows, new fiber cement siding and new wood windows.
Joy Scores
A Joy Score was derived for every project in the survey based on the level of happiness homeowners reported after completing them. New roofing was one of the exterior projects with the highest Joy Scores with a rating of 9.5. It is joined by new front doors (9.7) and new windows (9.6).
Numbers Don't Lie
If your roof replacement project costs you $7,500, you can recover $8,000 after it is completed thanks to a 107% return on investment. Given the favorable payoff, 39% of REALTORS members have said they suggested homeowners looking to sell to get a new roof before placing their property on the market, while 33% validated that roof replacement has helped close a sale.
Survey results show that getting a new roof is a worthy investment because not only does it literally pay but it also imparts a sense of accomplishment to homeowners, making them overall happy with new roofing and finding a greater desire to be in their home.
Ready for a New Roof?
Blue Sky Roofing is the expert to trust for residential roofing requirements throughout Texas. We are committed to your satisfaction, providing only quality products and services to take care of your every roofing need. To learn more about what we can do for you as one of the most trusted roofing companies in the state, simply give us a call at (512) 495-9770 or fill out our contact form. Ask us for a free estimate today! We serve Austin, TX, and the surrounding communities.