Metal roofs are widely touted as the energy-efficient alternative to common roofing materials such as wood, vinyl and tile. While many attribute it to the natural durability and longevity of the material, the secret to its energy saving capabilities lies in the finish used during installation.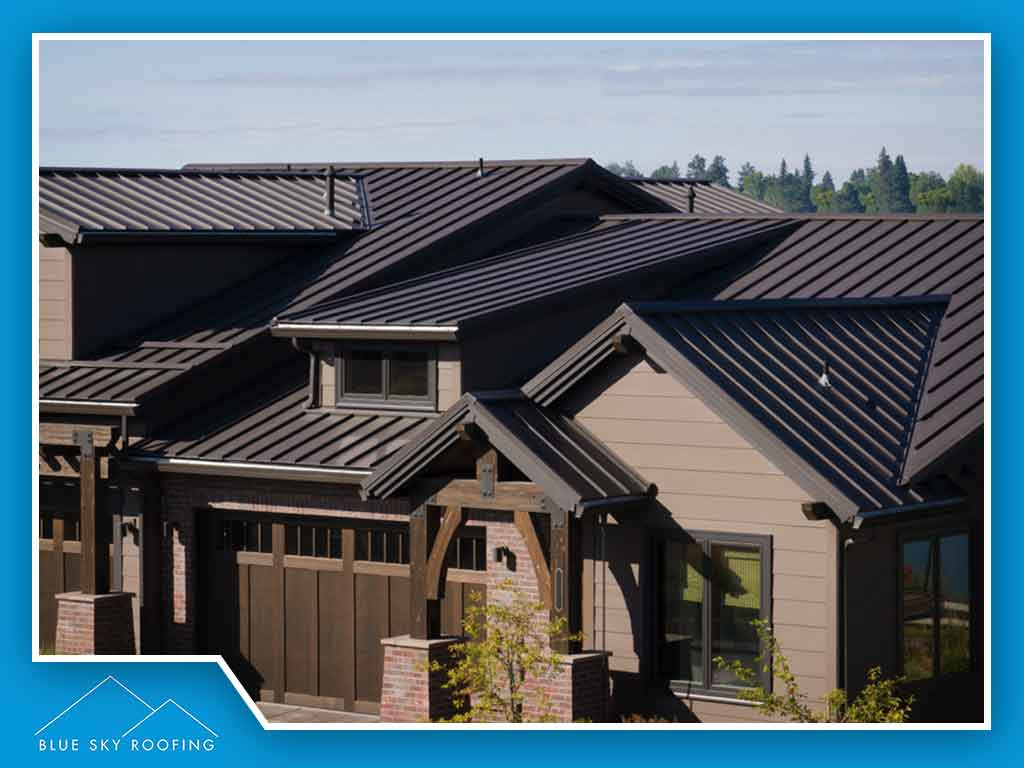 Blue Sky Roofing shares the three types of finishes used in metal roof installation:
Zinc Coating
This anti-corrosive coating is used in galvanized steel and utilizes the chemical reaction of zinc to protect the metal as it slowly melts away. Galvanizing the metal already gives the material extra protection against the elements and the zinc coatings improve that and make it more energy-efficient. The thicker the zinc coating, the more durable and energy-efficient the metal roof becomes.
Aluminum Coating
Unlike zinc, aluminum finishes as a physical barrier for the metal. This is formed during the oxidation process of the aluminum finish and gives the roof a natural resistance to rust. While this coating can be applied on its own, it's usually paired with a thin zinc coating during roof replacement for added chemical resistance.
Paint Coatings
While these finishes are usually applied for aesthetic purposes, they also act as another layer of protection and insulation. The paints used are usually organic or carbon compounds such as acrylic and fluorocarbon. The most commonly used paint coating is PVDF resin.
On top of its aesthetic qualities, it gives the metal roof an added layer of protection against ultraviolet radiation, heat and chalking – all of which improve the energy efficiency of the roof.
As one of the top roofing companies in Oklahoma City, Blue Sky Roofing has been providing homeowners with expert roofing services since 2006. With our help, you can pick the best roof coating and finish for your new metal roof.
Oklahoma City residents may reach us at (512) 649-8244 to learn more about our services. We offer expert roof replacement in Oklahoma City.