While commercial roofing systems are built to last, they are still vulnerable to moisture damage. As such, building owners should know how to tell when their roofs are in trouble. Blue Sky Roofing, one of the state's top roofing companies, lists the warning signs to watch out for below to help you get started.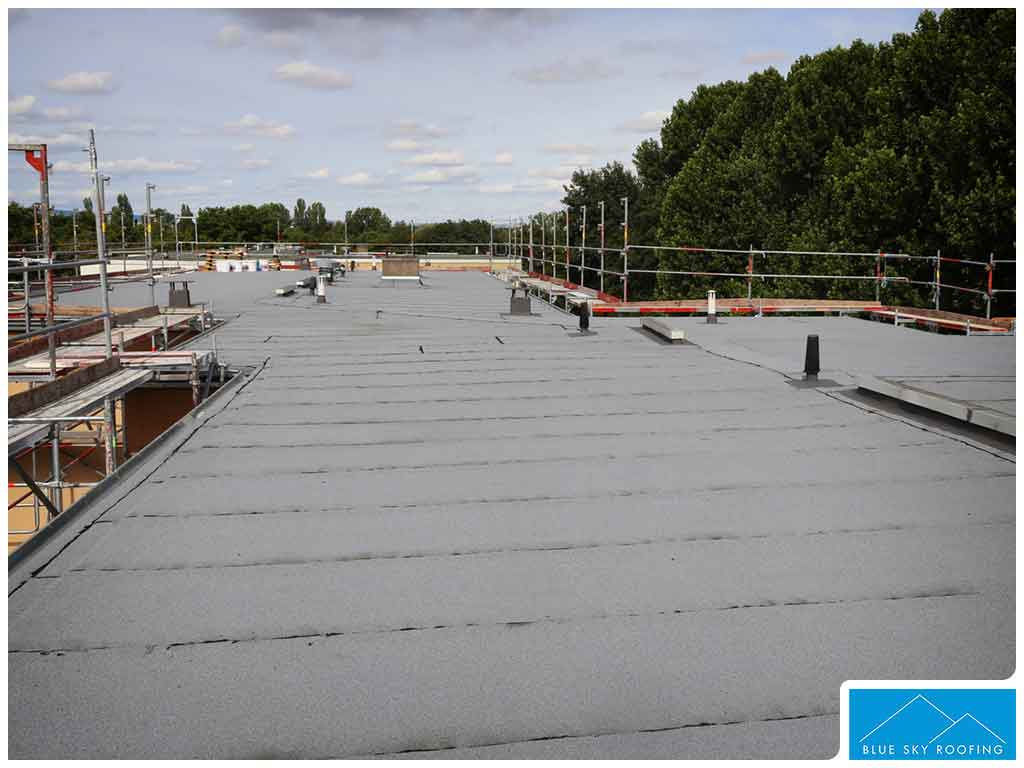 Water Stains
Water stains on your ceiling or walls are a sign water has managed to infiltrate your building. However, these stains don't indicate the source of the leak. Remember: Water follows the path of least resistance, so the exact location of the leak might be farther from the stains.
Bubbling and Peeling Paint
If enough water seeps into your walls, it can affect the bond between the paint and the walls, causing the paint to bubble and eventually peel off.
Mold and Pests
Mold, pests and leaks usually go hand in hand. Accumulated moisture creates a damp environment that's the perfect breeding ground for mold and pests. As such, you need to keep an eye out for insects and black spots.
Roof Issues
If the water stains and mold were caused by leaks, you should notice water dripping from the ceiling while it's raining outside. Otherwise, plumbing issues are to blame for the leaks. If roofing issues are to blame, you might notice some of the following signs on your flat roof:
Damaged or dislodged flashing – Flashing is a term used for the thin pieces of metal that cover the seams or the joints in a flat roof. As such, seams—and by extension flashing—are the most vulnerable part of a flat roof and a likely source of leaks.
Ponding water – Water tends to pond on flat surfaces, which is why flat roofs have drains. If the drains are clogged or can't handle the amount of rainfall, water can accumulate and find its way to the underlayers eventually.
Cracks on the membrane – Thanks to their low slope, commercial roofing systems are more exposed to damaging UV rays, which can break down the roof membrane and cause cracks over time. And depending on the extent of the roofing damage and the amount of water that has managed to infiltrate your roof, you may need a roof replacement.
Of course, the only way to locate the exact location of the leaks. Keep in mind that it's easy to miss signs of leaks, so you should only hire a certified contractor.
Blue Sky Roofing, a GAF®-certified and Owens Corning® preferred contractor, offers a wide range of professional roofing services, including roof installation services. To get a free estimate, call us at (512) 495-9770 or leave us a message here. We serve homeowners in Austin, TX, as well as the surrounding communities.